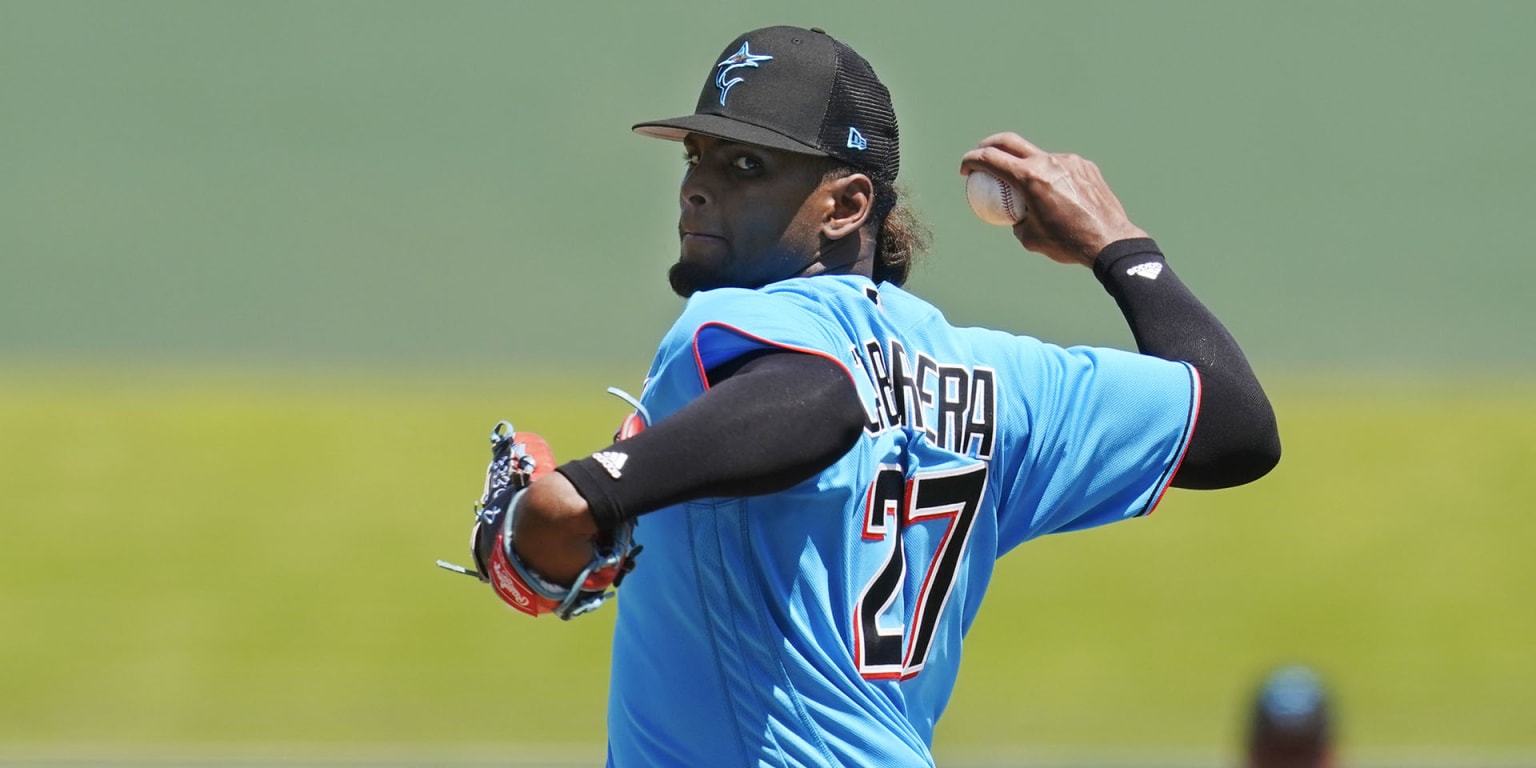 "He's going to start throwing again on Monday, but we just shut him down for a couple days," general manager Kim Ng said. "Just to check him out, make sure he's all right. So he's going to start progressing again on Monday."
Cabrera, who reported to Major League camp a day late due to a visa issue, had been eased in during Spring Training because of that and the extended lockout not permitting him a typical offseason plan. The 23-year-old appeared in just one Grapefruit League game, but it was an impressive outing. He struck out three across three hitless innings. Behind in his throwing program, the Marlins optioned him to Triple-A Jacksonville on April 1. Cabrera has been in Jupiter, Fla., monitored by the organization's medical staff.
This isn't the first time a biceps issue has sidelined Cabrera. Last spring, he was diagnosed with an inflamed nerve that kept him out until June 6. Cabrera then made 13 Minor League starts before receiving his first MLB callup in late August. He struggled over seven big league starts, posting a 1.63 WHIP and 6.5 walks per nine innings, though he showcased his potential with 9.6 strikeouts per nine innings.
About Post Author